Camarillo's Finest Dog Boarding!
Our Dog House welcomes your dog with a free assessment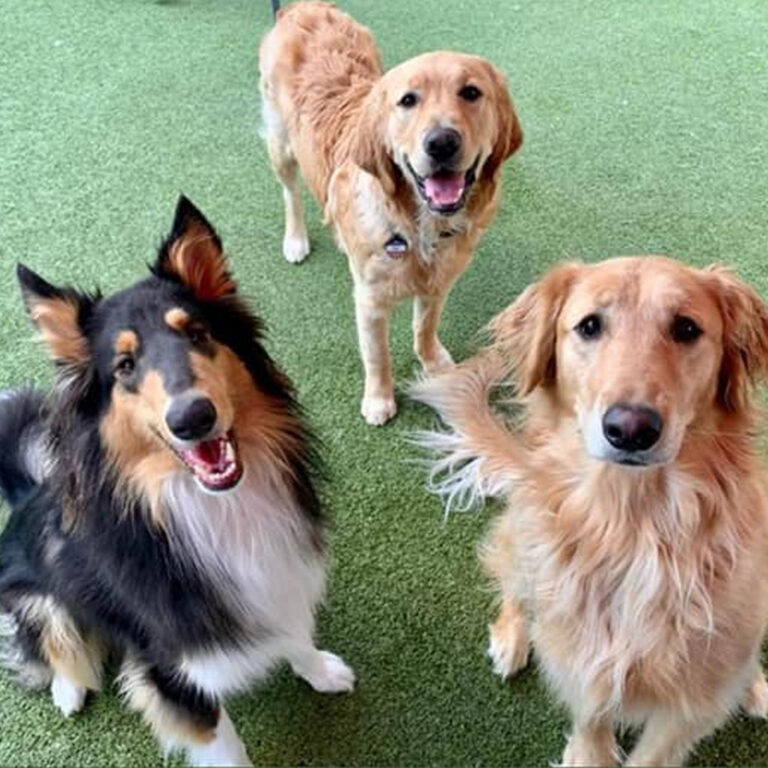 Flexible drop off and pick up hours for boarding
Our Dog House has flexible drop off and pick up hours. After hours pick up can often be arranged. Your dog can stay until 12pm the day of departure without any additional daycare fees. Stay more than 3 nights and we'll give your dog a bath for only $10.
What to pack for your dog's overnight stay
Dog food and treats portioned into normal portions if possible (no bowls)

Bed or blanket for stays 4 nights or longer

Regular dog collar

Medications with instructions
Requirements:
DHPP/DAPP (1 or 3 year)
Rabies (1 or 3 year)
6 Month Bordetella Booster

All dogs 7 months or older must be spayed/neutered to participate at ODH

Must be current on flea and tick medication (year long)
Complete the Our Dog House application
We do not take dogs over the age of 12.*
Staff must be able to interact with your dog comfortably. If possible we would like your dog to come in for a free assessment before boarding your dog.
*We have this policy in place due to the environment in the facility. We are faced paced, and everything is a solid routine. The dogs are mentally and physically stimulated. They are placed in their playgroup for the day and play inside and outside from 7 am to 7pm. We have found that our senior dogs do not thrive in this environment. They tend to burn more energy than they are used to, which sometimes negatively affects them. We do not want to put your pup in a position where they could overwork themselves to the point of lethargy or worse. We appreciate your understanding in helping keep all of the dogs happy, safe, and healthy at our facility.
2023 Holidays
During holiday weeks there is a 2 night minimum. 

Spring Break April 7 – 10
Memorial Day May 29, 9 AM – 5 PM
May 30, 9 AM – 6 PM
4th of July  June 30 – July 5
July 5 – 9 AM – 6 PM
Closed to public on July 4
Labor Day September 4, 9 AM – 5 PM
September 5, 9 AM – 6 PM
Thanksgiving November 20 – 27
Closed to public on Nov 23
Nov 25 – 9 AM – 6 PM
Winter Holidays December 16 – January 2
Closed Dec 25
Dec 26 – 9 AM – 6 PM
Dec 31 – 9 AM – 4 PM
Jan 1 – 9 AM – 4 PM